Amazing Tetris was our Computer Science project in 2011 at the Thomas Morus Gymnasium Daun. It's just a regular Tetris clone with minor gimmicks, nothing more. But what more do you need, anyways?
Amazing Tetris was programmed in Free Pascal, using Allegro.pas, a Free Pascal wrapper for Allegro 4.
Original version:
Lars Sonnen
Matthias Müller
Michael Willems
Markus Wall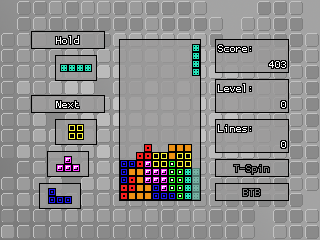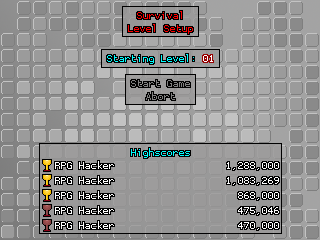 Version: 1.0
Platforms: Windows
Download Size: 15 MB
Languages: English, German
Minimum Resolution: 320×240
Instructions:
Download "AmazingTetris.zip" below, extract the archive and launch "AmazingTetris.exe".