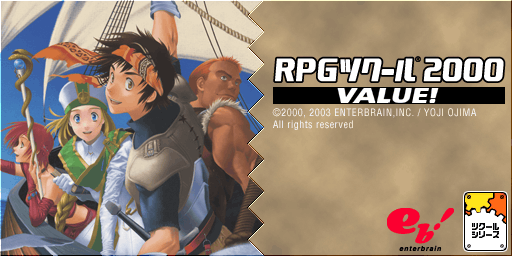 NOTE: As of July 14, 2015, an official English release of the RPG Maker 2000 is available on Steam. If you like the RPG Maker, please support this official release. For this reason, my English patch is no longer supported by me. I will, however, leave it here "just in case" and for the purpose of preservation.
The RPG Maker 2000 VALUE! is the latest version of the RPG Maker 2000. Including little updates like MP3 support and enhanced keyboard support it is the only version of the classical RPG Makers still sold. Since it was only officially released in Japan I made an English patch for it (based on my experience with the Maker).
The patch includes a few fixes not present in Don Miguel's translation as well as improved layouts, new fonts and other extras. Check the Readme for more information.