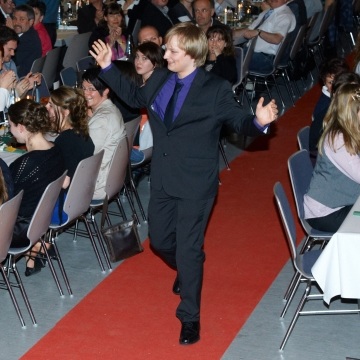 I'm Markus Wall, a video game programmer from Germany. As a child of about three years I've played my first video game ever: Super Mario Bros. 3. Since then I've played countless other games and evolved into a huge fan of Nintendo with my favorite genre being RPGs. Some of my favorite games include Terranigma, Final Fantasy X and the Metroid Prime Trilogy.
At the age of ten I made my first steps into game design with the RPG Maker 2000 and worked on many game projects since then (although I never finished any of them). Soon it got clear that I'm not artistically skilled, but rather have a skill for game mechanics and technology. Hence the base for becoming a game programmer was laid.
Later on I started SNES ROM Hacking with Super Mario World. Here, too, I was interested more in the technical- than the design aspects and soon started to learn about ASM programming. At the same time I took Computer Science lessons at school and learned about Pascal programming.
Having a lot of fun at programming I soon started to create patches for Super Mario World and complete games in Pascal or C++. With my passion for video game programming, it shouldn't come as a surprise that I went on to study Game Programming at Games Academy in Frankfurt and eventually started working in the industry as a professional game programmer.